MIAMI Private residence
architect Thomas Phifer
TOWNHOUSE, LONDON
architect Halard
ASNIERES, FRANCE
architect: Devillers
302 EAST 96 ST , NEW YORK CITY
client: wonder Works
23 ST , NEW YORK CITY
Architect: OMA
MONACO Residential
Architect Studio Rossi
TOWNHOUSES 390 STATE ST , BROOKLYN
client: HALTSEAD
100 BARROW NYC
architect: Bernheimer
RHODE ISLAND HOUSE
architect: Hallard & Hallard
PRIVATE RESIDENCE, NEW ZEALAND
architect: hidden
ONE JOHN STREET , DUMBO
architect: Alloy
interiors views, 2014
ONE JOHN STREET , DUMBO
architect: Alloy
Alloy with partner Monadnock acquired the last waterfront site in DUMBO in late 2013. Situated entirely within Brooklyn Bridge Park, 1 John Street's 42 large apartments will feature spectacular views, full service amenities, an annex for the Brooklyn Children's Museum and retail facing the park.
NAVY GREEN,BROOKLYN
architect:
PIERHOUSE BROOKLYN
architect: Marvel
DUMBO TOWN HOUSES
architect: Alloy
At the corner of Pearl and Water Streets, Alloy is developing five contemporary four bedroom, three bath townhouses with private parking, a garden and a roof terrace. For more information visitwww.dumbotownhouses.com.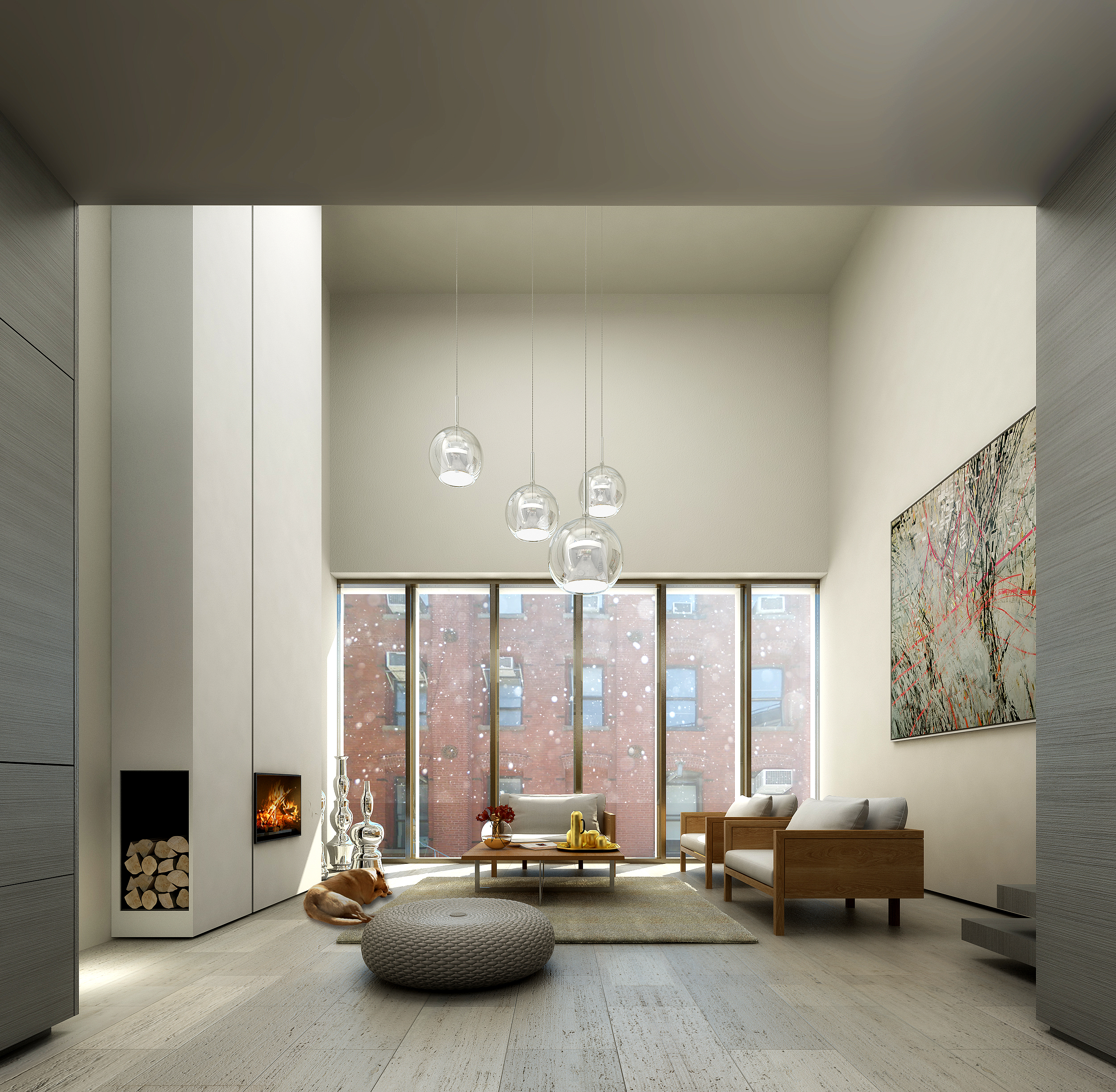 MADISON HOUSE
architect : thomas Phifer
This curvy brick house for Madison, Wisconsin, is designed by architects Thomas Phifer and Partners to resemble a serpentine garden wall.
PLYMOUTH DUMBO
architect: Alloy
The block-through former Brillo warehouse, also known as 60 and 62 John Street, measures 34,200 square feet. The four-story property will be converted into ten units total, with eight large lofts averaging over 3,000 square feet and two newly constructed penthouses. Alloy, the developer behind 192 Water Street, is heading up the project. Several of the units will have 13-foot ceilings and private outdoor space.
FUJIMOTO HOUSE
Simply put, this house is like a geometric forest.
Combining untreated wood in its natural form in an irregular lattice to create a loose boundary. Natural breeze flows through the gaps, and strong summer sun is shielded by this loose lattice structure; between nature and artificiality. A place both loosely protected and at the same time, thoroughly open.
One is able to physically climb through this lattice, to the upper part of the structure is a space like a sky-terrace where one can find a place of refuge. Move through the space like climbing a tree.
The gaps, or spaces between the lattice structure can be used as shelves, or a place for your favorite pot-plant.
A place to live, can be re-written as a place filled with opportunities or cues where one can engage, it is also a place to harness and invite elements such as wind and sun to orchestrate a pleasant space.
This Forest of lattice structure will be place for living which is new yet primitive.
HOUSE, NEW YORK STATE
architect: Thomas Phifer
PEZO VON ELLRICHSHAUSSEN HOUSE
architect: Pezo Von Ellrchshaussen
collection solo house
"This is a singular piece that occupies a dominant position in the landscape. It is a horizontal figure separated from the ground. A sculptural structure, unitary and monolithic, that is supported by a blind podium. An elevated condition visible from a distance and another that disappears under the foliage. The platform's aerial world establishes its own cardinal directions. A perimeter ring, a panoramic rotunda measured by sixteen columns at regular distances, is occupied by a sequence of rooms with informally defined functions. Transparent and symmetrical rooms articulated by open corners. A portico too narrow as to hold a static room and too deep as to hold a vigilance balcony. On the platform's aerial world there is a single interior room. This room has no roof. It is barely perforated in all four directions of the landscape and its base is occupied by water, a volume of water as profound as the high that separates the house from the natural ground. This contained water, the softest patio known, always finds the way to move the sky to the bottom of the earth."
Mauricio Pezo
Sofia Von Ellrichshausen
KGDVS HOUSE
collection solo house
The position of the house is exceptional: a plateau overlooking wilderness. For that reason SOLO OFFICE only underlines what is already there and puts emphasis on the perimeter of the plateau. The circular roof marks a protected promenade at the border of the plateau. The roof is carried by four sets of columns, each making a set of more or less protected living quarters. The roof itself works as a curtain rail. The outer facades are light weight screens that can be opened completely; thus shortcutting the already direct relationship between living and nature. The plateau itself is the primordial architecture of SOLO OFFICE. For that reason, the plateau is more or less left as it was, sparse but beautiful, only a water surface is carved out for the inhabitant's comfort.
FAUSTINO HOUSE
collection solo house
arch: Faustino
"Didier Fiuza Faustino works reciprocally summons up art from architecture and architecture from art, indistinctly using genres in a way that summarises an ethical and political attitude about the conditions for constructing a place in the socio-cultural fabric of the city. Spaces, buildings and objects show themselves to be platforms for the intersection of the individual body and the collective body in their use."
LONG ISLAND HOUSE
architect: Thomas Phifer and Partners
With lyrical waves, the house rises from the dunes, evoking rippled, wind-blown sand, the ocean itself, or a great billowing, surging cloth, staked down at only a few points. Envisioned for a site on the south coast of Long Island, the design proposes a single continuous, undulant surface that morphs from roof to wall to roof, again and again, fluidly shaping the spaces beneath it. Like a tent, it harkens back to the most primeval and fundamental forms of shelter and shading: perched lightly on the earth, allowing the landscape to flow virtually through it.
OSSINING RESIEDENCE
architect: Bernheimer

Houses throughout the 20th Century have attempted to create a seamless transition between interior and exterior through the use of transparency. Rather than induce contact between the two, however, the use of glass has only served to isolate the two into hermetically sealed conditions which, through the use of ever more efficient technological envelopes and climate control systems, have less and less to do with each other. This house for a 6-acre lot in upstate New York creates a new relationship between interior and exterior by literally pulling the exterior inside. The three story main volume, measuring fifty feet on a side, is organized around three slices of nature - interior garden spaces, each with its own programming based on specific orientation and lighting - cutting through the otherwise open floors to provide spatial hierarchy, vertical circulation, light, and air. The slices push beyond the envelope of the building to express themselves as aluminum-wrapped balconies that provide perches for viewing and subtly reflecting the surrounding landscape. The first floor of the house, which is partially below grade, contains a wine cellar, an exercise room, and three guest rooms. A sunken courtyard at the rear provides exterior patio space for two of the guest rooms. The second floor contains all communal programs, including kitchen, pantry, living and dining rooms, and a library and media center. The third floor contains the master suite (including bedroom, bathroom, and walk-in closet), as well as a sitting room and a lap pool. An adjacent connected volume contains a 4-car garage and a guest apartment and helps to frame an entry court for the house.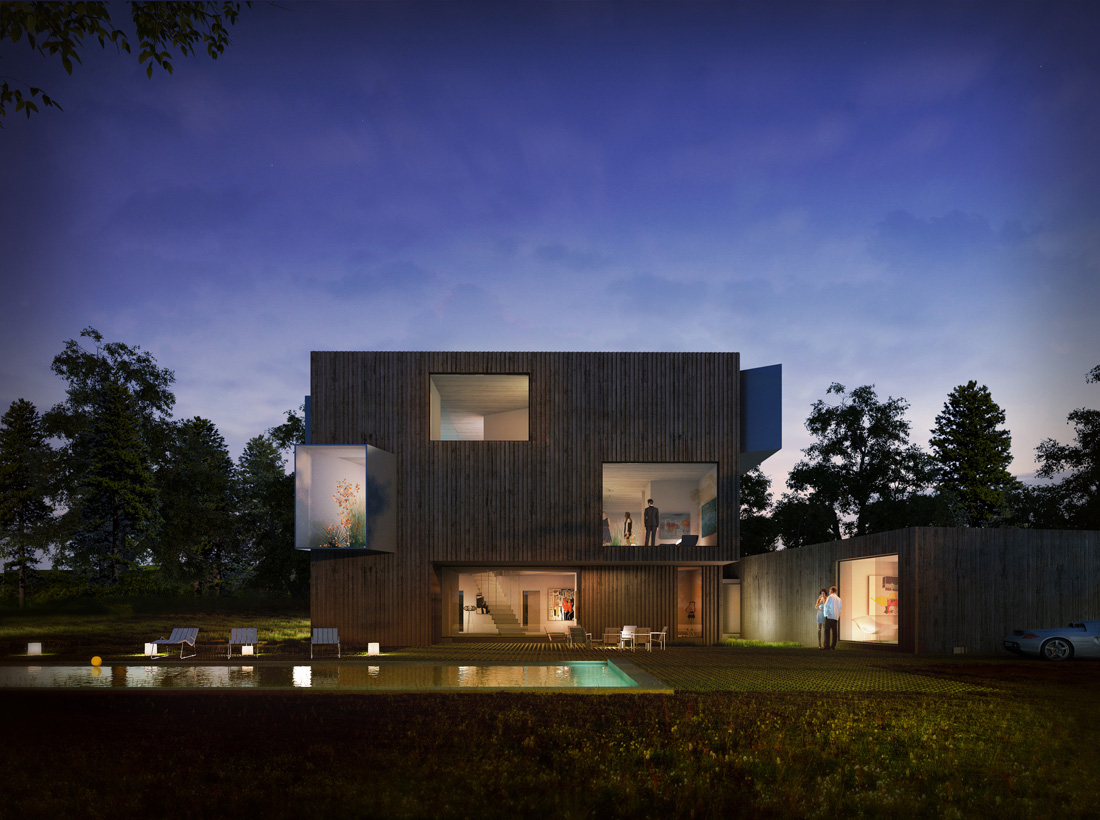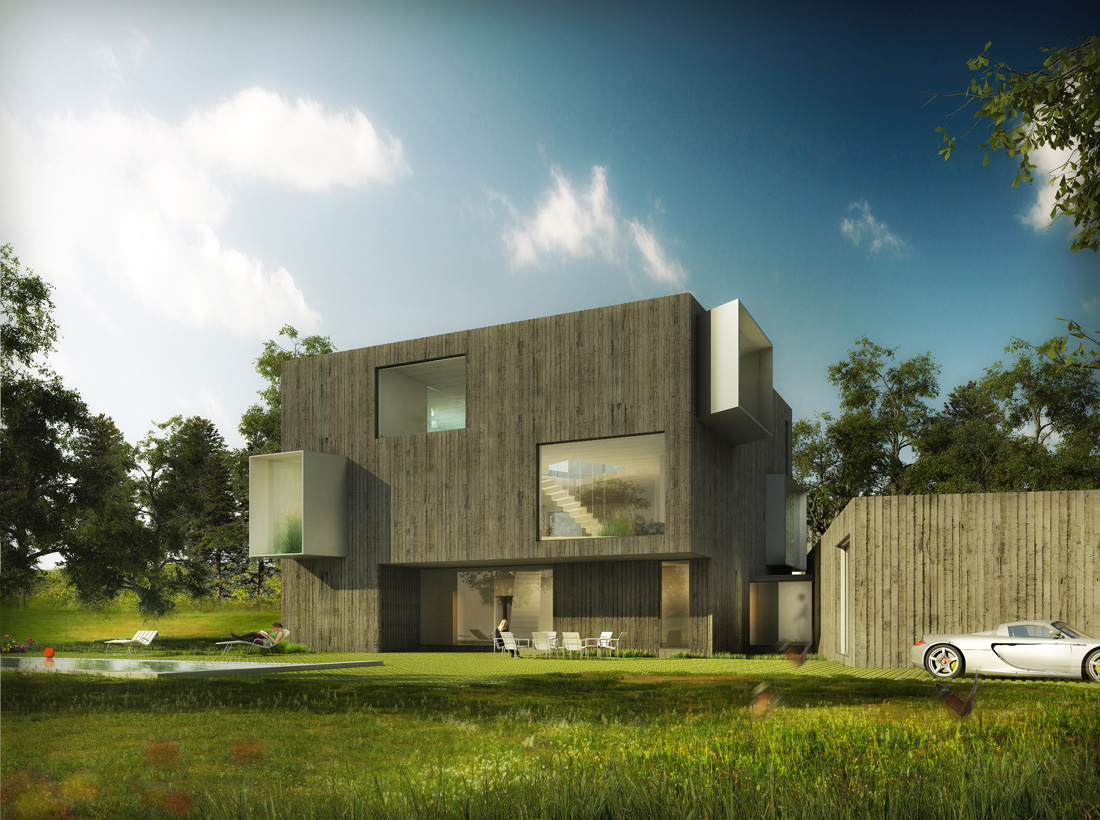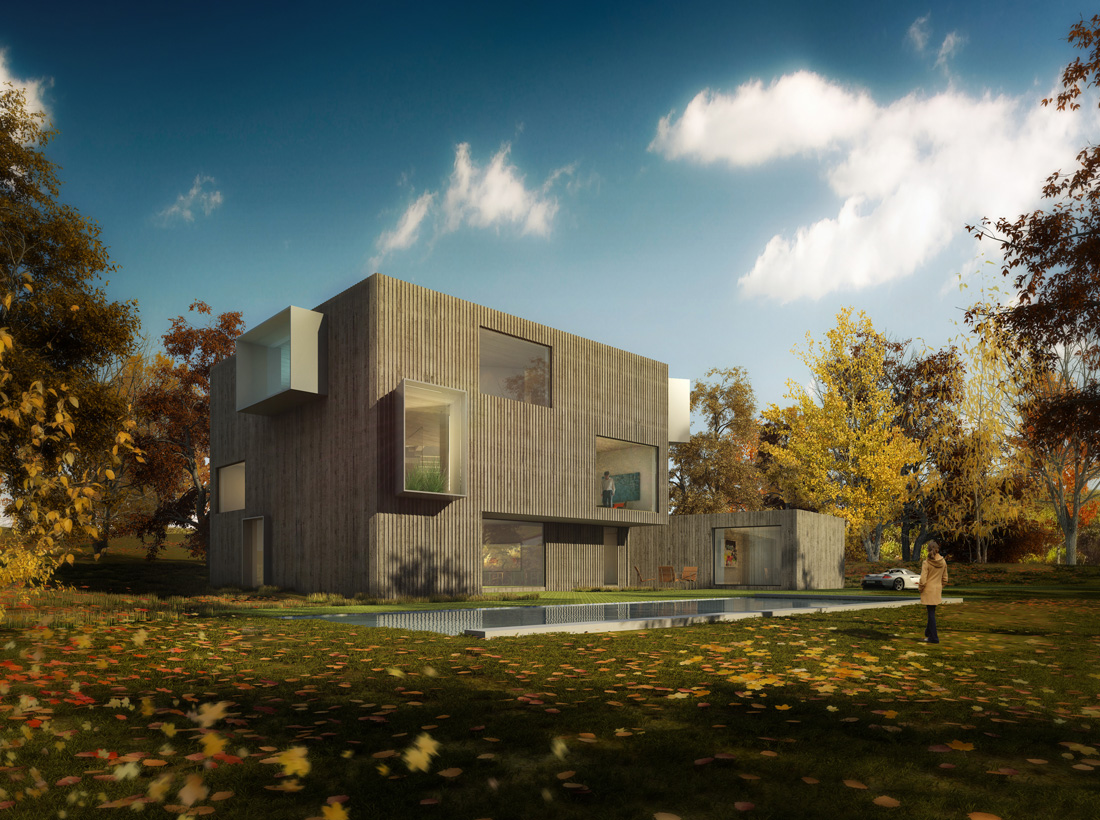 192 WATER STREET
architect: Alloy -
Located in one of the last remaining undeveloped residential buildings in Brooklyn's historic DUMBO district, 192 Water is a sensitive renovation with penthouse addition to provide authentic, industrial loft living for families.
245 TENTH CHELSEA NEW YORK
architect: Alloy & Bernheimer
OFFICE LOFT CHELSEA
architect: Alloy